Membership
Members of The Digital Foundry at New Kensington share our common vision to improve lives, strengthen businesses and transform communities through access and application to digital technologies.
Organizations and individuals can become members to have access to exclusive benefits and opportunities including:
Participation in exclusive special events, technology showcases and presentations
Access to industry-leading experts and technology
Use of technology and state-of-the-art facilities
Members-only technical resource and use-case database
Participation in technology demonstration projects and student internships
Representation on industry project development and review panels
Opportunity to network with other members, technology partners, and thought leaders in advanced manufacturing
Service / Amenity
Non-Member
Nano
Micro
Mega
Giga

Event space/Classroom Use
(fee per person based on availability, max of 5 days/year)

Full price

Full Price

5% discount

20% discount

30% discount

Technology Showcase Days, Industry Executive Days & Seminars
(~4x/yr., max 4 participants/event discounted)

Full price

20% discount

20% discount / 2 free

20% discount / 4 free

25% discount / 6 free

Representation in quarterly project reviews and project prioritization

–

Access to member community & B2B networking Events

Full price

2 admissions

4 admissions

6 admissions

12 admissions

Conferences (multi-day events)

Full fee

1 admission

3 admissions

5 admissions

10 admissions

On-location technology assessment, consultation, advising

Full fee

Reduced fee

Reduced fee + limited free consultation

Reduced fee + limited free consultation

Reduced fee + additional consultation

Access to Digital Foundry database of problems/challenges/solutions

–

Participation in technology demonstration programs with access to tech partner technologies, student interns and faculty support - cost-share required dependent on project scope

–
1 project
1 project
1 project
2 projects

Training & WF development programming (in-depth, subject matter experts, credits, certifications)

Full fee

10% discount up to 4 people

15% discount up to 4 people

25% discount up to 4 people

30% discount up to 6 people

Access to member-only website (project outcomes, detailed solutions reports)

–

Access to career fairs (w/ prime placement)

$150

$100

$75

Access to Foundry software programs through demonstrations & student/staff assistance (in lab per person, max 20 days at discount)

$200/day full price

$175/day

$150/day

$125/day

$100/day

Full access to student engagement events and intern programs

–

–

–

IP Consultation and access to legal (PSU)

–

Fee TBD

Fee TBD

Fee TBD

Fee TBD

Exposure to PSU Research Institutes and Broader faculty research

–

–

–

Member discount from sponsoring services and technology providers

–

TBD

TBD

TBD

TBD

Fee/Option

$1,500

$5,000

$10,000

$20,000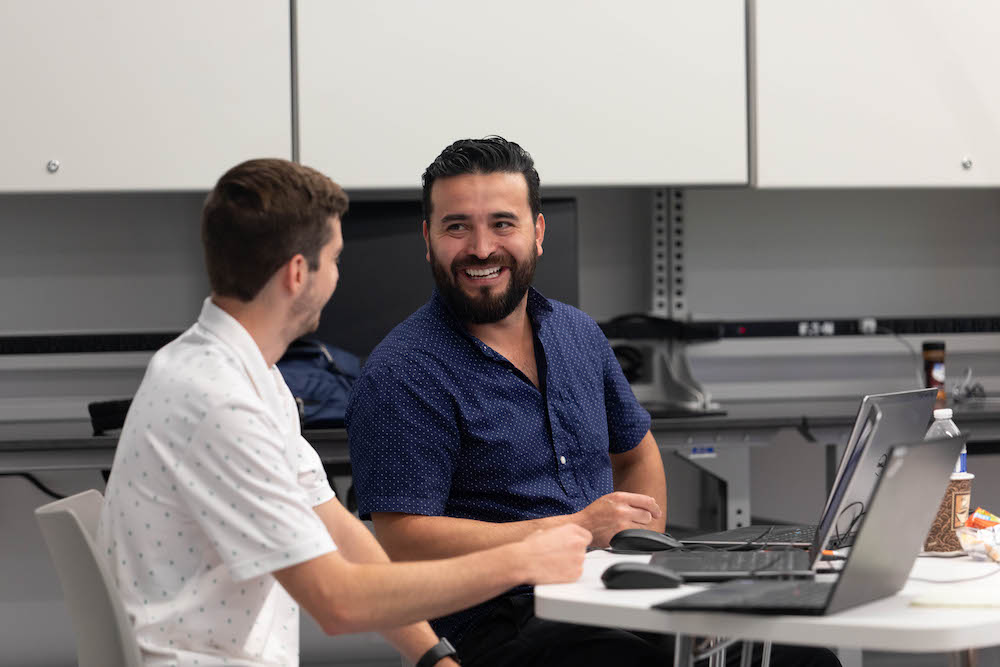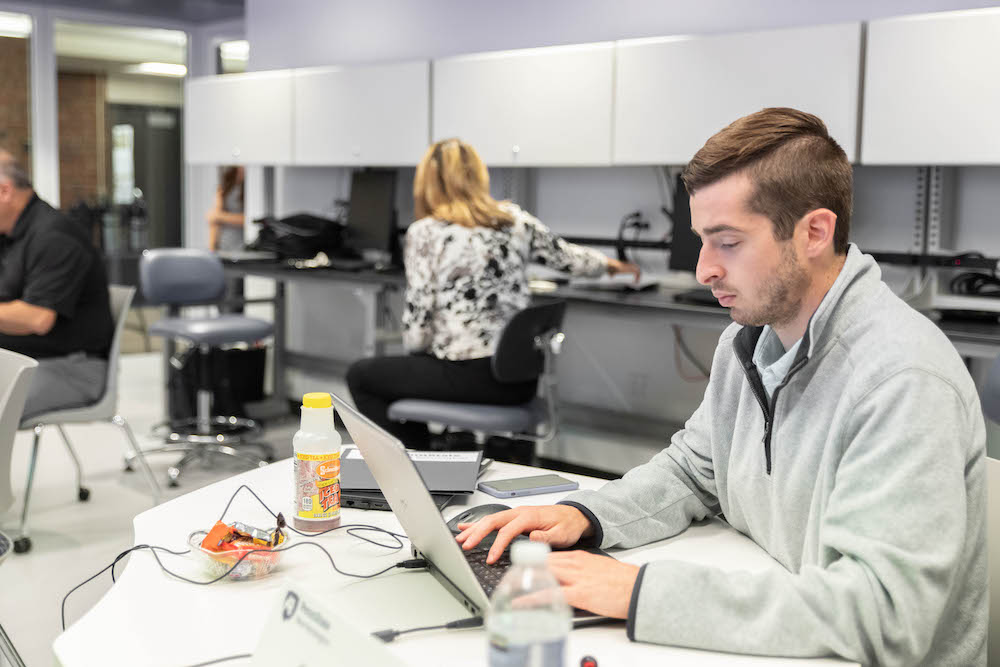 Ready to learn more about becoming a member?
Reach out to us for a personalized discussion about what membership option may be right for you or your organization.