Training
Whether you lead an organization or seek personal growth, we're here to help you find training and professional development opportunities. The Digital Foundry at New Kensington, in partnership with Penn State New Kensington, offers certification programs from entry-level manufacturing to advanced engineering. Gain hands-on experience and enhance your skills in our state-of-the-art "Digital Learning and Demonstration Lab" to thrive in a rapidly changing, technology-driven environment.​​​​
We offer education and training programs to equip the current and future workforce with the knowledge and skills to apply the latest in digital/smart manufacturing technologies, regardless of their starting point.
With an emphasis on real-world applications and hands-on activities, learners leave with practical tools, know-how and ability to apply in their work environments
We also equip learners with vital professional skills like collaboration, communication, problem-solving, and decision-making.
Introduction to Advanced Manufacturing
Introduction to Industrial Robotics
Introduction to Programmable Logic Controllers (PLCs) (Coming Spring 2024)
Introduction to Data Analytics (Coming Fall 2024)
Level 1:
Manufacturing & Digital Fundamentals
Level 2:
Digital Manufacturing Essentials
Level 3:
Digital Manufacturing Professional
FANUC Certified Robot Operations & Programming
FANUC Certified Programmable Logic Controllers (Coming Spring 2024)
FANUC Certified Collaborative Robots
Certified Manufacturing Associate (CMfgA)
Robotics in Manufacturing Fundamentals (RMF)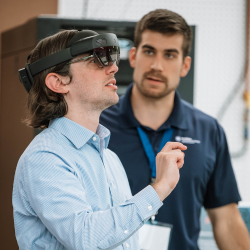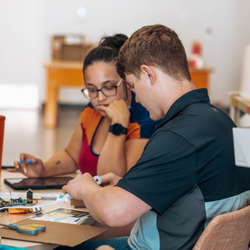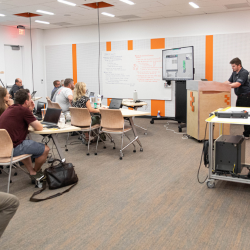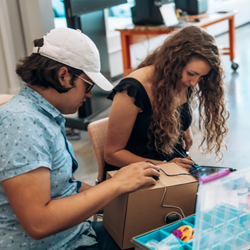 Financial Assistance for All Programs
We partner with local agencies such as CareerLink to make workforce training funds available for eligible participants and organizations. For questions about funding eligibility:
Alle-Kiski area residents can call 724-334-8600 for the New Kensington office.
Those in other parts of the Westmoreland County region can call 724-836-2600 for the Westmoreland-Fayette office.
Those in other surrounding counties, contact your local Workforce Investment Board (WIB): Allegheny County- Partner4Work; Butler, Armstrong and Indiana Counties- Tri-County
Questions?
Contact Steve Leonard at steve@digitalfoundrynk.com for more information.