Automation Training
Take your skills and productivity to the next level with advanced automation training at the Digital Foundry with our FANUC Certified Instructors. Learn how to program and operate industrial robots for manufacturing automation and come away with skills and knowledge aligned to today's industry needs.
The Digital Foundry is equipped with FANUC industrial robots and FANUC Robotics simulation software, where you can learn the skills that are needed to be an operator, technician, engineer or programmer to set up, record and troubleshoot programs on a FANUC robot.
New programs coming in Fall 2023! Stay tuned for more information soon.
Two Courses Available:
Introduction to Robotics (~4 Hour Webinar, Online Only)
For individuals exploring the opportunity of a robotics career and/or looking to implement industrial robotics in their business. You will learn about:
Types of robots in use today
When and how robots are used in manufacturing
Fundamentals of coordinate systems and work frames for programming a robot
Basics of engaging and manipulating a robot
Actual business use cases and operational benefits for businesses
FANUC Certified Robot Operations & Programming
Participants successfully completing this course will be able to:
Implement recommended safety procedures
Power up, engage and manipulate (jog) the robot
Set up coordinate systems and work frames
Recover from common program and robot faults
Execute production operations
Create, modify and execute a material handling program
Create and execute MACROs
Monitor, force and simulate input and output signals for accessories like grippers & lasers
Backup and restore individual programs and files
Our team of FANUC-Certified Instructors will provide training in programming and operation as well as share years of industry experience in automation and digital manufacturing. Upon completion of these courses, participants will receive:
Industry-relevant training for in-demand skills on the latest robotics hardware and software
Industry-recognized FANUC certification and 4 continuing education units (CEUs) from Penn State
Introduction to Advanced Manufacturing coming soon!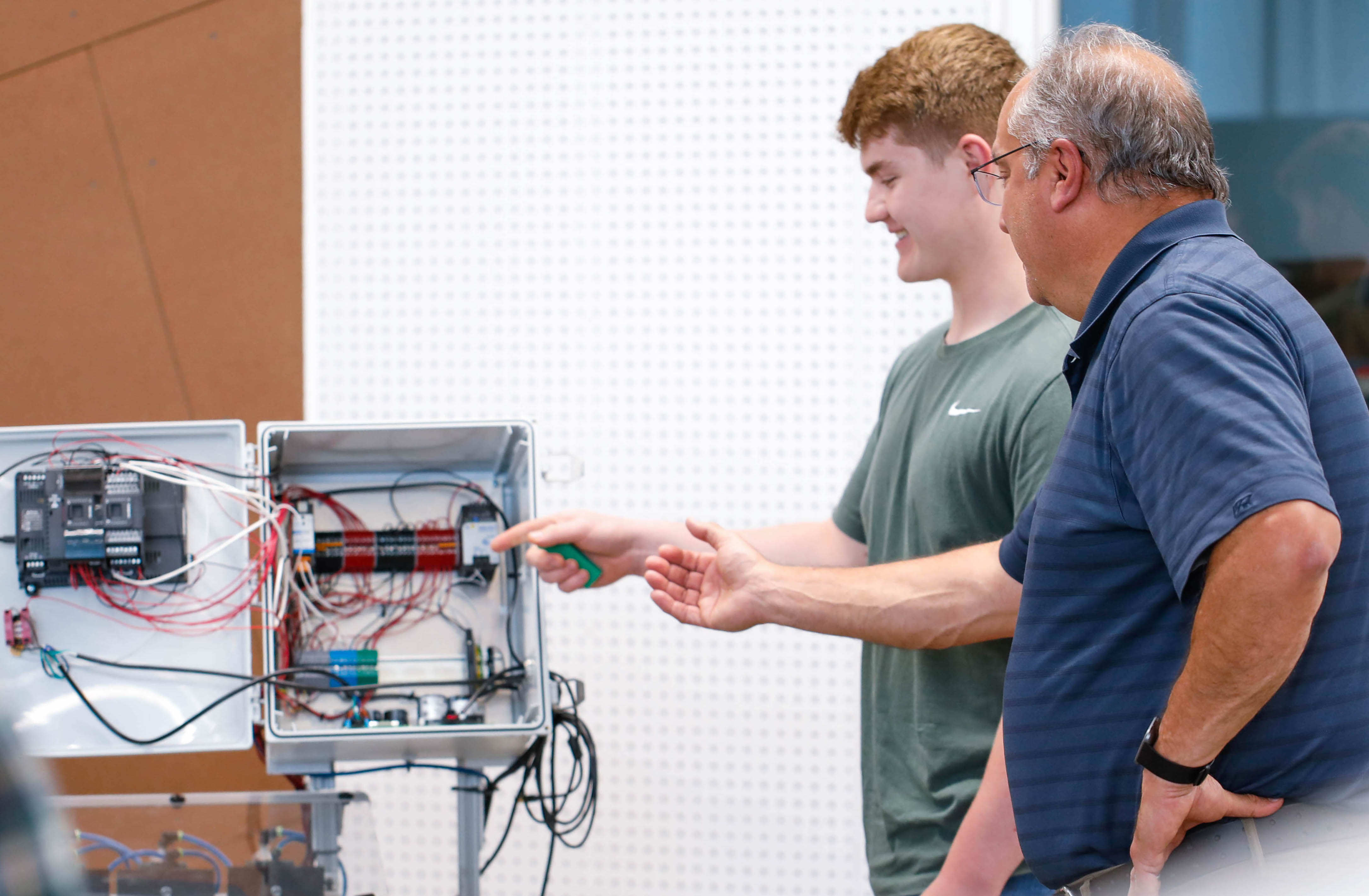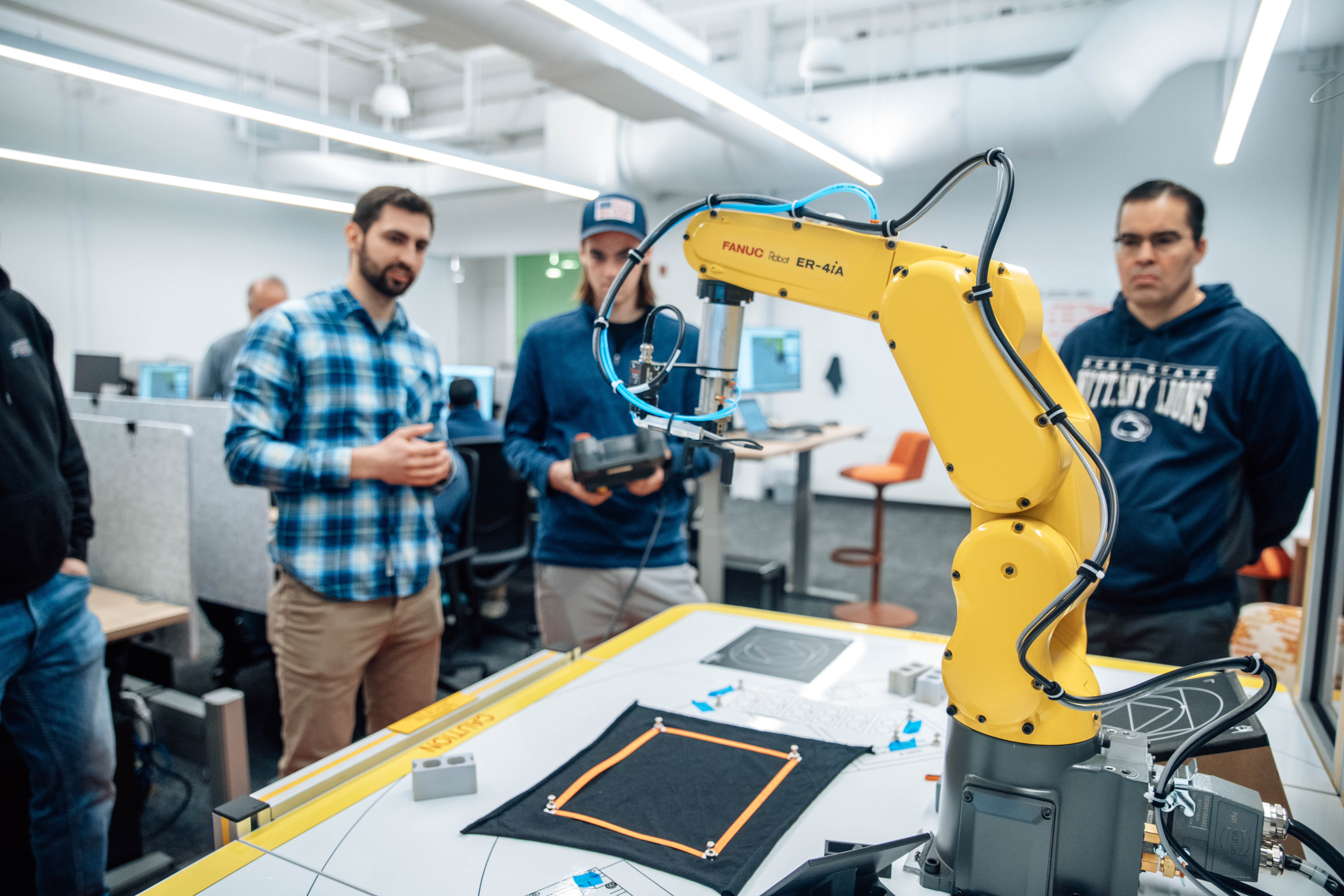 Fill out the form below to be notified when course registration opens.